Tell me about what goes on in the place where your creativity is let loose.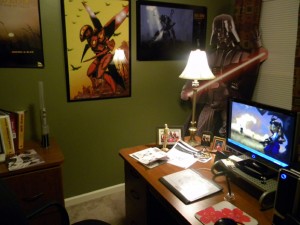 Do you play music? What kind?

Like to use certain lighting? How bright?

Does your studio have an easel or drawing table?

Or is it like mine with the desktop computer and Wacom tablet?

What inspirations are on the wall?

Any toys on the desk top or easel?

Here's a video clip and a few pics of my home office-turned art studio:





Share your pics or videos as well.